Restaurantexperts,Salthouse_소금집 Class Description
Class Intro
Restaurant Experts, Salt House


With over 540,000 jambon-beurre sandwiches sold and more than
600 clients nationwide for their processed meat, Salt House is most
famous for its handmade processed meat, deli meat, and charcuterie.

You can learn Salt House's skills on processed meat and the
basics of their preparation process from Chef George Durham,
the supervisor of all handmade processed meat used in
Salt House and Salt House Deli.
Restaurateur Younghoon Cho's practical tips that led to the
opening of Salt House, Salt House Deli, Salt House Pie Shop,
and even the grocery store will help prospective owners
prepare to start their own bakeries, brunch cafes,
and wine bars.

From a vague understanding of handmade processed meat
to the production and sales, learn all about Salt House's tips
which you can easily follow to make, sell, and enjoy
with just one sous-vide machine
in a cafe or at home.

Content
Length: 10 videos
(Duration 2h 18m)
Difficulty: Intermediate
Unlimited views

Video Details
Audio: Korean
Subtitles: English

Perks
TBD
*These are sample images for better understanding.
George Durham, Younghoon Cho
Salt House CEO / Restaurateur

Hi,
I'm Chef George Durham, CEO of Salt House,
and I'm Younghoon Cho, Restaurateur of Salt House.

I'm George Alexander Durham, a cellist from California.
I spent a short period as a chef at a local Michelin three-star restaurant,
and while performing in Korea, my mother's hometown,
I was craving delicious bacon, so I returned to being a chef.

I'm Younghoon Cho, the oldest employee,
and storyteller in charge of B2B transactions at Salt House.
Stories of food by chefs have always left me in awe, and
I long for the passion and creativity of the chefs to be admired.

Only until a few years ago,
Salt House was not really an F&B-based professional project or
a farm-based start-up, and none of the crews had learned or dealt with
meat processing professionally.

But now, we have been steadily building success and reputation
by introducing various handmade types of meat, including 'jambon',
which changed the definition of sandwich ham.

Come and learn the secret of Salt House's
hand-made processed meat, to be revealed only at Coloso.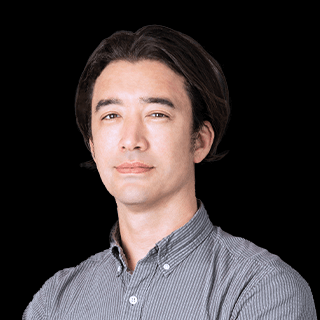 Chef,
George Durham
[Current]
Salt House Co-CEO / CTO
Recognizable
Projects & Awards
- City College of San Francisco (Culinary arts)
- University of Southern California (Master of music)

[Career]
- 2015 ~ Present Salt House Co., Ltd.
- 2010 ~ 2011 Manresa restaurant (CA)
- 2006 - 2015 Berkeley symphony"
Instagram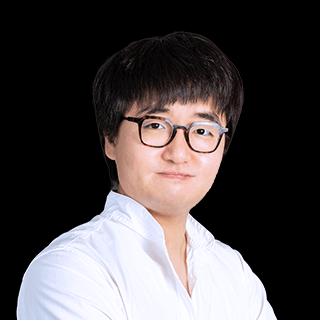 Restaurateur,
Younghoon Cho
[Current]
Salt House Restaurateur
Recognizable
Projects & Awards
- Hongik University Graduate School (Arts & Cultural Management (MBA))
- Korea University (Art History (Western))

[Career]
- 2016 ~ 2022 Salt House Co., Ltd.
- 2013 ~ 2015 RECORD FACTORY
- 2011 ~ 2013 Ministry of Culture, Sports and Tourism CTPD"

Basic Principles and Processes
Of Handmade Processed Meat
Meat processing can be thought of as a complicated process but it can be done by anyone as long as you have the basic knowledge. This class will teach you about everything related to handmade processed meats such as salami, charcuterie, and prosciutto, as well as meat preparation, curing and smoking. Learn authentic meat processing skills with tips shared by Salt House Chef George Durham and Restaurateur Younghoon Cho.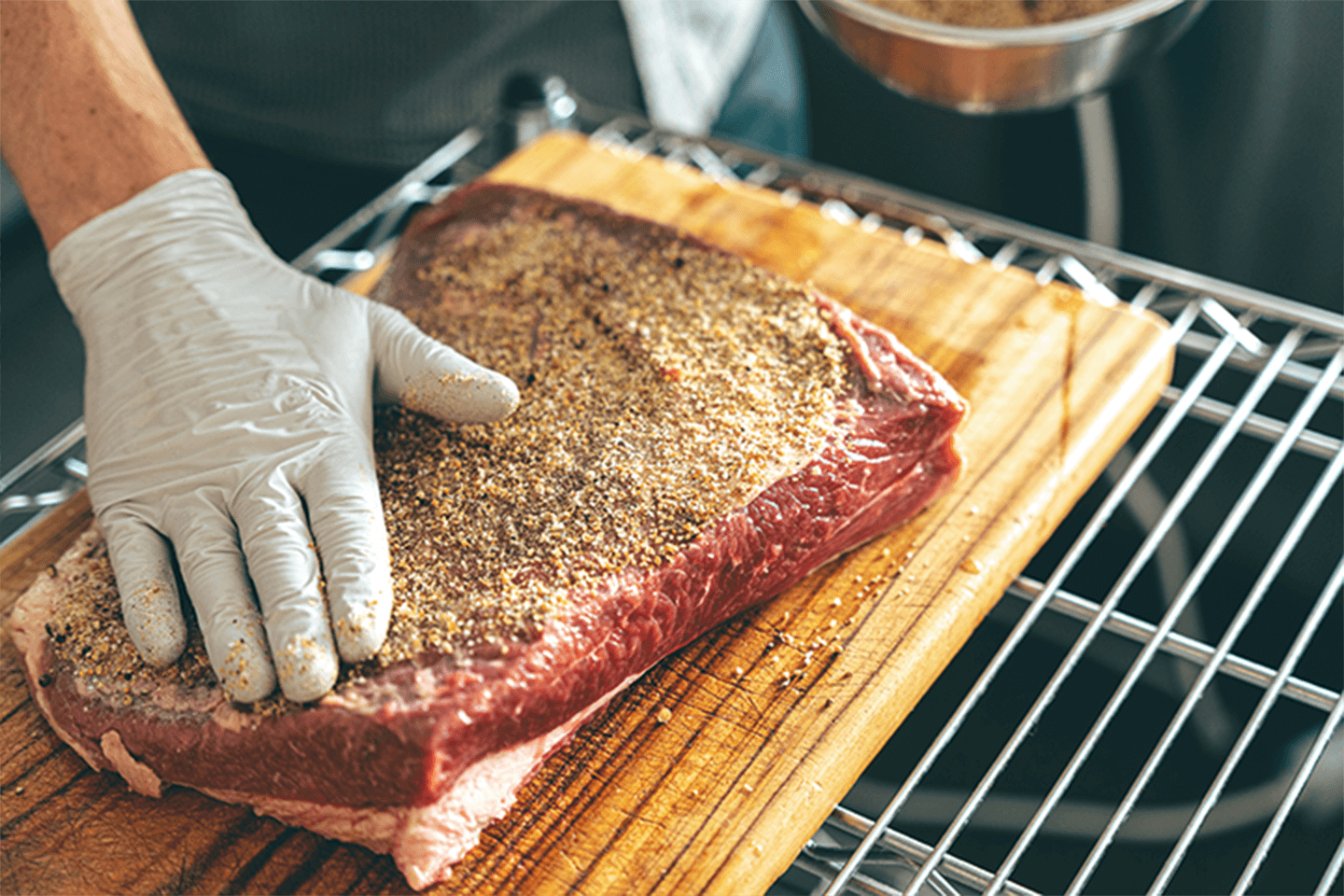 Revealing Salt House's
Bestselling Recipe for the
First Time
We will now unveil Salt House Deli's bestseller and signature menus, jambon-beurre and pastrami sandwiches, including the original recipes for the first time. Salt House's Deli Sandwich is famous for its simple ingredients but unique taste that keeps you coming back for more! Don't miss out on the signature recipe, as well as information on the ingredients vendors.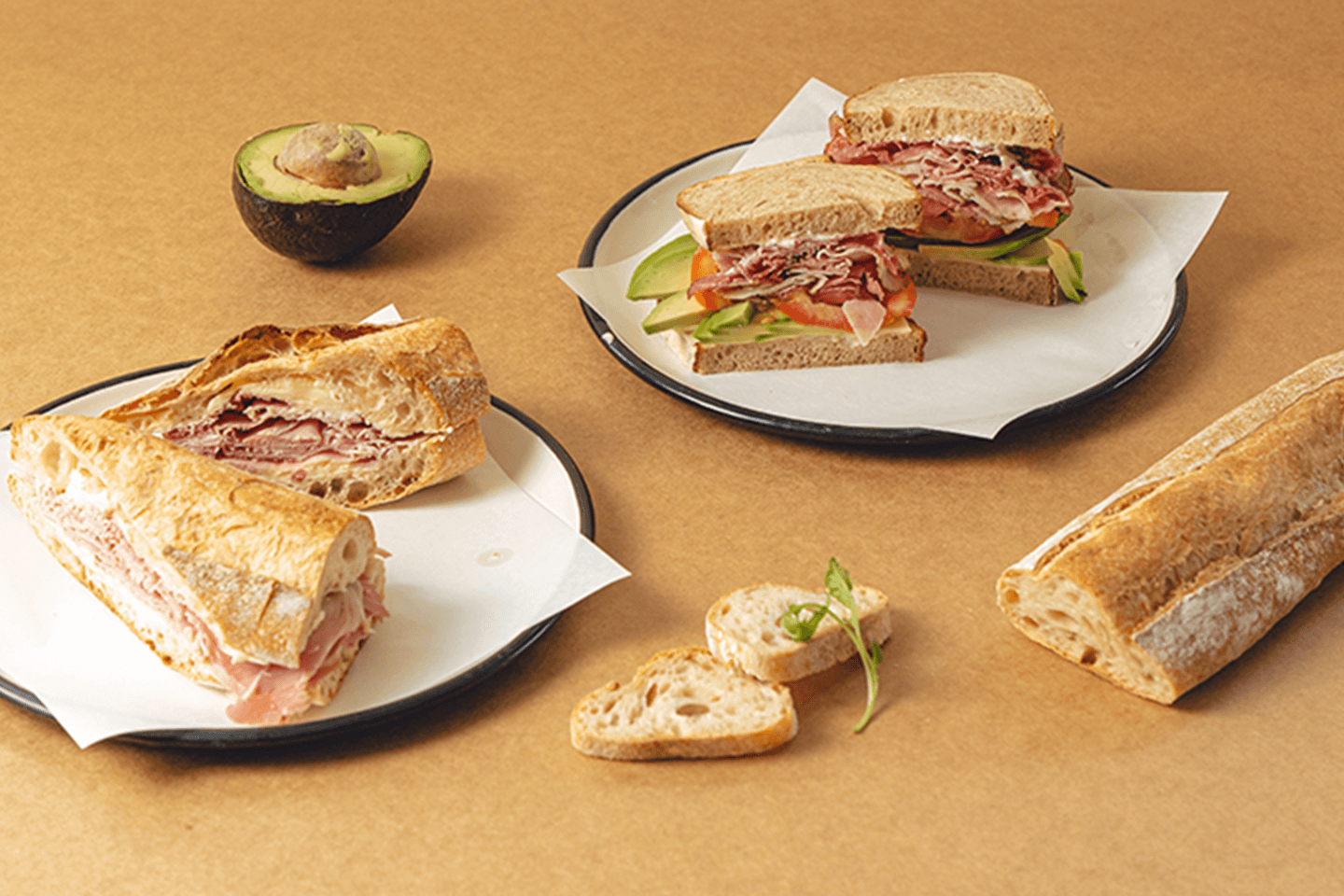 Various Ways to Use & Store
Handmade Processed Meat
Processed meat itself already tastes good, but there are endless recipes where they can be used! Learn all about the simple but unique recipes that can be completed in 15 minutes, such as simple pasta using only tomatoes and guanciale and stew made with chorizo sausage. Furthermore, we will teach you how to store processed meat so you can keep them fresh and ready to use all the time.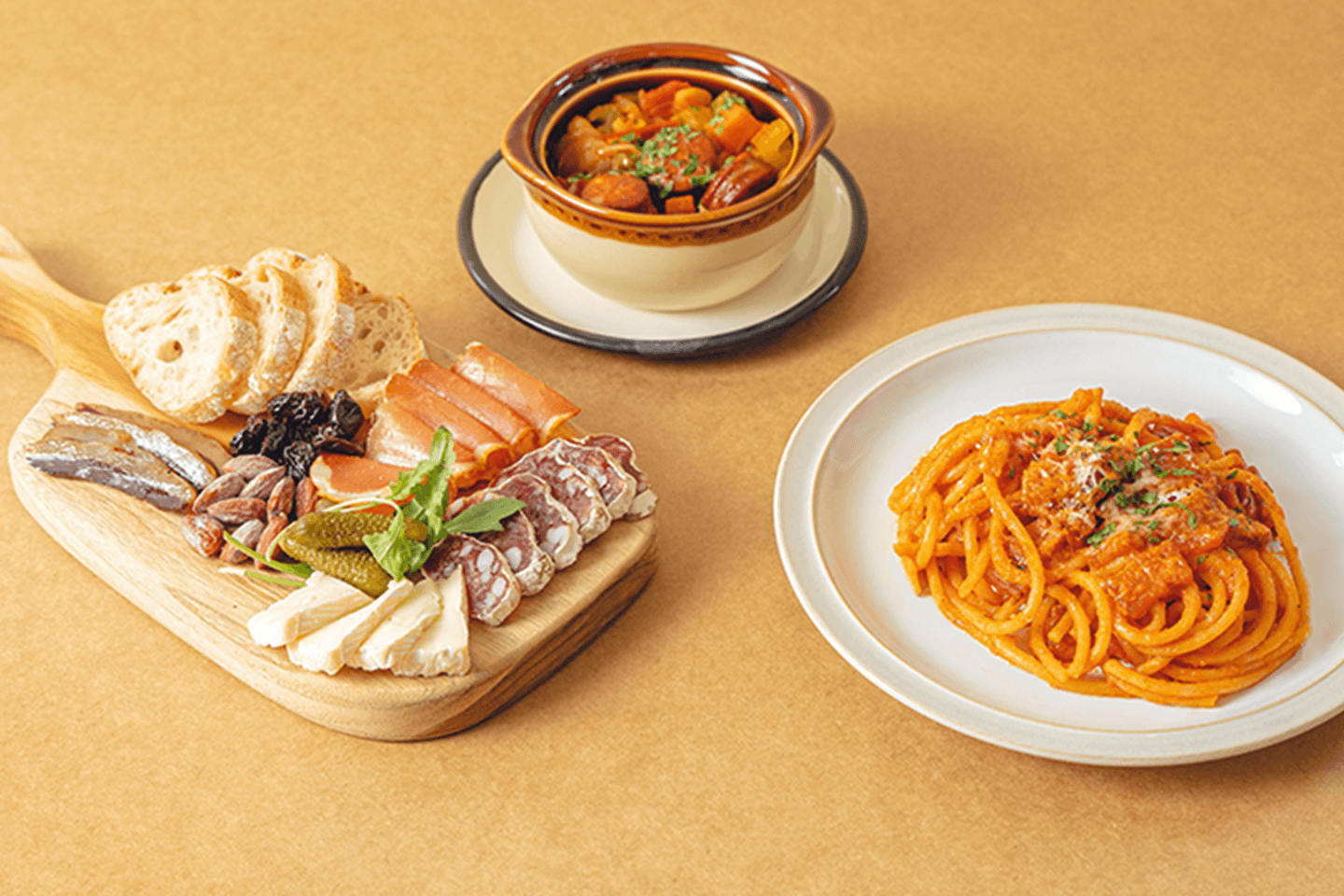 Class Details
You'll Learn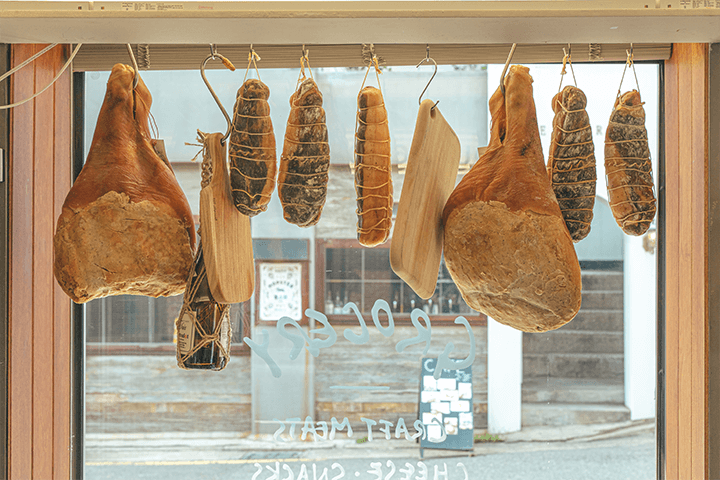 Information about Processed Meat &
Equipment and Facility Recommendations
From the primary language of processed meat to the perfect pair of liquor, we will guide you through the process so that handmade processed meat does not feel complex. We give equipment recommendations considering the versatility and usability, along with information on what we use in Salt House. Learn about the various types of processed meat and their features to make a simple deli with a sous-vide machine!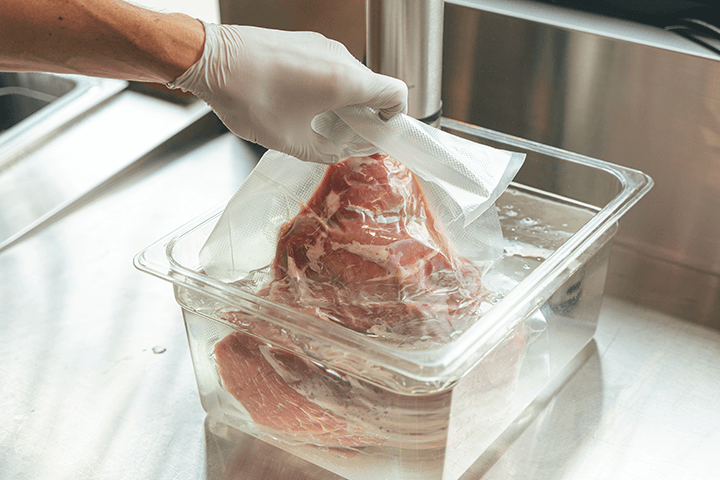 More About Fresh Handmade Processed Meat
to Use in Shops and Stores
Learn that homemade processed meat is not difficult through the process of making sous vide ham yourself, and make your own ham. If you learn the process of manufacturing processed meat according to the curriculum, you can make saltiness and spices according to your taste, to complete fresh and creative signature dishes loved by customers with our store's unique handmade processed meat.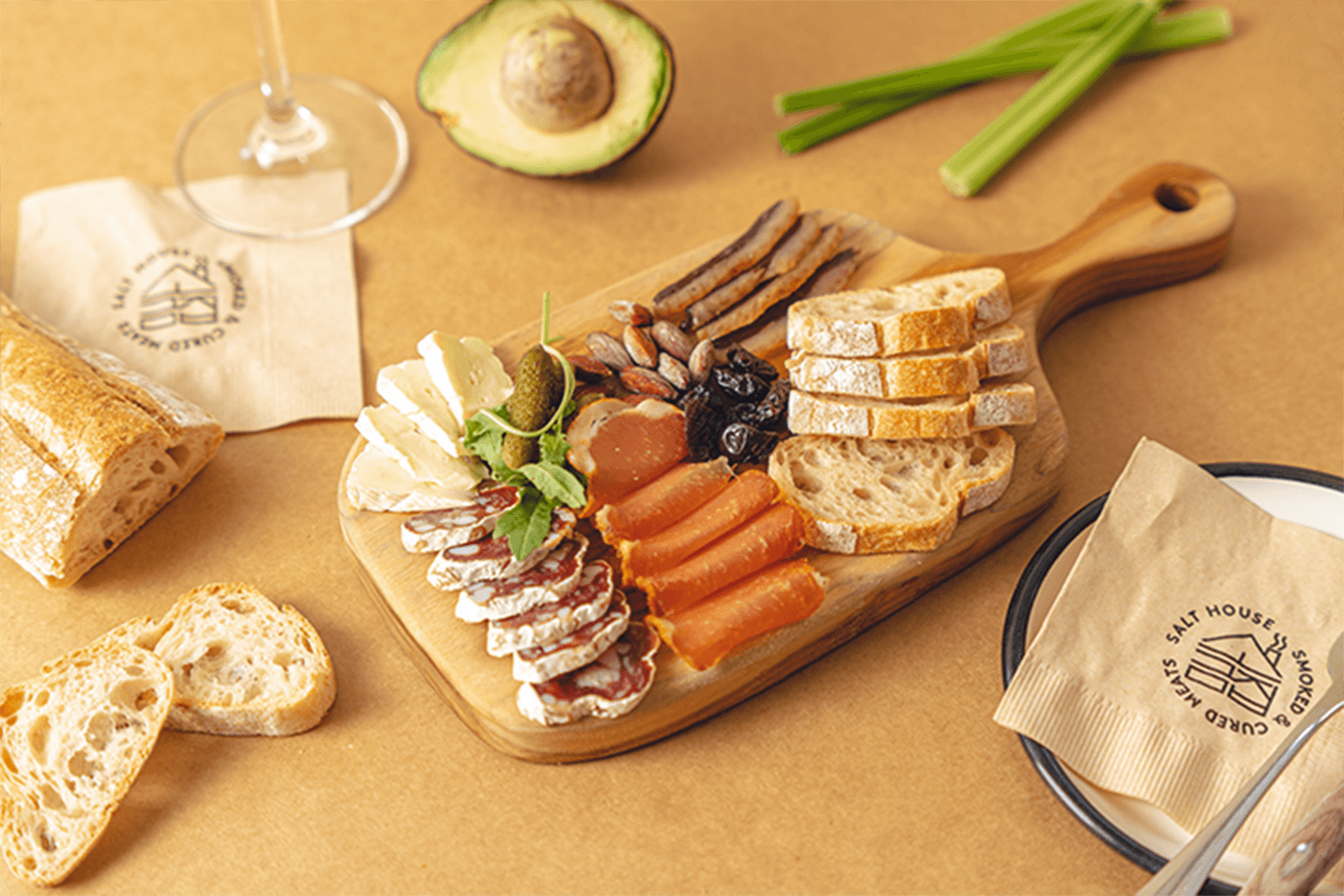 Making a Simple and Memorable
Salt House-Style Charcuterie Board
Did you ever try making your own charcuterie board, but felt that it wasn't good enough? People usually think of a charcuterie board as a time-consuming party menu, but it's actually simple yet eye-catching at the same time. We'll share tips on plating it well considering the ingredients, cost, and taste and release various delicious food ingredients and vendor information that have not been disclosed anywhere, so don't miss out on it!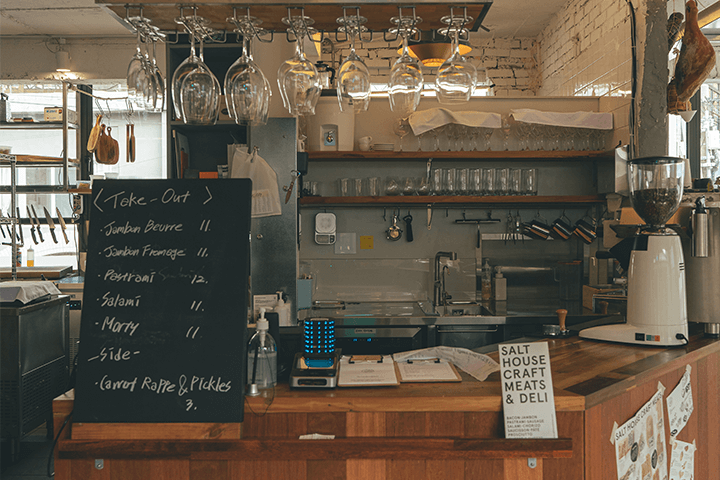 Tips on Store Management
For Prospective Start-Ups
We'll share some helpful stories about Salt House and introduce the business aspect of Salt House. If you're ready to start a business, this is your chance to learn all about the tips on running a store by reducing cost and time risks, as well as the sales know-how on how Salt House impresses its customers.
Buy now, get unlimited access.
The special offer ends this Friday

This special offer ends soon.
Buy now and save more!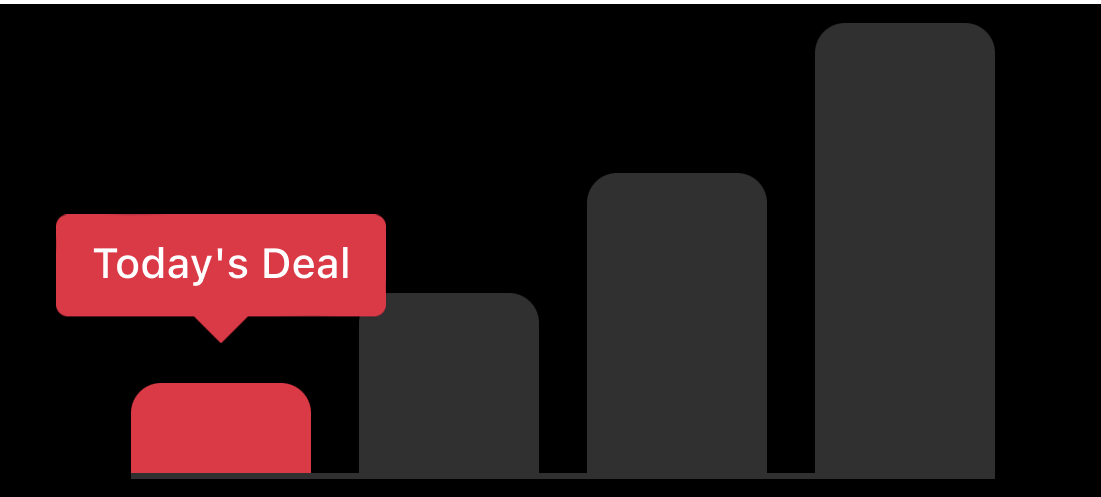 SECTION 01. What Is Handmade Processed Meat and Charcuterie?
01. Salt House and Processed Meat
[Characteristics]
- Briefly learn about the classification, characteristics, and culture of handmade processed meat, commonly referred to as charcuterie
[Learning Points]
- What is handmade processed meat? What is charcuterie?
- Basic principles of processed meat such as salt, drying, and smoking
- The story of Salt House, which began with smoked bacon
02. Prepare Kitchen Utensils
[Characteristics]
- Learn about the facilities needed to manufacture processed meats and where you can get them
[Learning Points]
- Things you need and things you don't
- Facilities used by Salt House Deli
SECTION 02. Official Deli
03. Sous-Vide Jambon - Introduction to Deli Meat
[Characteristics]
- Make your own jambon (Salt House's bestseller)
[Learning Points]
- A homemade jambon
- Curing (salt), the basic technique of manufacturing processed meat
04. Brisket Pastrami I. Making Intermediate Deli Meat
[Characteristics]
- Make pastrami, a representative beef processed meat
[Learning Points]
- Brisket trimming
- Curing Spice (Preservation) Preparation and Preservation
05. Brisket Pastrami II: Smoking: Hot Smoking
[Characteristics]
- Smoke the pastrami that has been cured and bake it into ham.
[Learning Points]
- Cooking raw meat after curing
- Application of hot smoking: Duck breast
SECTION 03. Recipes Using Processed Meat
06. Deli Sandwich
[Characteristics]
- Using the processed meat we created previously, we're going to make a simple but best-selling sandwich in Salt House Deli
[Learning Points]
- Jambon-beurre is made of sous-vide jambon
- Cold pastrami sandwich
- Salt House Deli Original Recipe
- Materials for Salt House Deli
07. Simple Pasta Using Italian Processed Meat
[Characteristics of Class]
- Let's make classic amatriciana using only tomatoes and guanciale.
[Learning Points]
- Introduction of Guanciale, an Italian processed meat ingredient
- Understanding of aged dried meat for cooking such as guanciale and panchettas
08. How to Cook with a Chorizo Sausage: Chorizo Sauce Stew
[Characteristics]
- Make a chorizo sausage stew with tomatoes, white bean, and green hwangchae.
[Learning Points]
- Learning how to use sausages as food ingredients away from pan-frying
- Introduction of representative Spanish processed meat, chorizo sausage using pimentone
09. A Small and Elegant Charcuterie Board
(2–3 Servings)
[Characteristics]
- Let's learn how to organize charcuterie boards for everyday life, not parties.
[Learning Points]
- A reasonable and economical charcuterie construction
- A creative and active use of garnish
10. Different Types of Processed Meat in the World
[Characteristics]
- Advice on handmade processed meat
[Learning Points]
- Thinking outside the box
- Handmade processed meat as a friendly ingredient
- Introduction of major processed meat workshops in Seoul
- Untold stories
Interview with
Chef George Durham and Restaurateur Younghoon Cho

Question.01
Please tell us about Salt House.


Salt House Deli wasn't created with any sandwich kingdom or charcuterie myth in mind. At a time when online sales were the main focus, it started as a way to make full use of the improved productivity after moving the workshop. We have always placed great importance on consistency within a reasonable line, and more than anyone else, we aim for local and natural coexistence in a public-friendly manner. So, we were able to meet the products we wanted by repeating countless times of making, tasting, and improving processed meat ourselves. Our business has grown a lot, and we now use modern technology, but we still respect the old ways as we continue to run Salt House.
Question.02
What made you decide to participate in this class?


We think it's important to publicize the salt house more through this Coloso Class, but we wanted to let you know that various foreign food ingredients have already been localized and are ready in stores. We want to emphasize that making processed meat is not as difficult as people think it is and is productive, profitable, and attractive. We also wanted to share our experiences in the food industry because we believe that the more information we share, the more valuable your dining table and dining experience will become.
Question.03
What important skills can you learn through this class?


You will learn how to make processed meat and apply them to different menus to use in cafes and at home. If you've always enjoyed cooking, you will learn how to make delicious processed meat using a $70-80 sous-vide machine. All applied recipes are based on basic ingredients such as sausages, dried meat, and ham and are open to variations according to the student's preferences. So, I hope many people will take this opportunity to fall in love with handmade processed meat.
Recommended Classes
Like this class?
Then check these out!


[IMPORTANT NOTICE]
This course will open on January 26, 2023 (PST)
*The duration of the class discount may change without prior notice.
*Please ensure to fill in your email address correctly, as the payment and class information will be sent to the registered email address.
[How do refunds work?]
If you would like to request a refund because a Class did not meet your expectations, please contact us for the refund (refund@coloso.us) Also, for more detailed information, please review our Refund Policy.

1. Earlybird Class
If you purchase an Earlybird Class and request a refund before the class videos are available, you are eligible to receive a complete refund or the amount paid by you through the Coloso Platform.

2. Purchasing a "Now Available" Class
Up to 14 days after purchase: If you purchase a "Now Available" class and request a refund, you may receive a complete or near-complete refund depending on refund eligibility. Please refer to the Refund Eligibility section below to see if you are eligible for a refund. Please refer to our Refund Policy for more information on the refundable amount.

3. Refund Eligibility
To submit a valid refund request and receive reimbursement for your purchase, you are required to meet each and every one of the following conditions:
(a) you must be a registered User on the Coloso Platform;
(b) you must be the User that enrolled in the Class;
(c) you must request the refund in writing to our support center within 14 days of purchase, and you must provide us the requested information, including but not limited to the information about your Account, Class, and the circumstances of the refund request;
(d) you must have consumed less than three clips of the Class
(e) you must not have downloaded any of our class materials

4. Additional reasons for refund denial
You may not be eligible for any refund in cases where we believe there is refund abuse or fraudulent behavior, including but not limited to the following circumstances where:
(a) a user has requested multiple refunds for a single course
(b) a user has asked for excessive refunds
(c) we detected fraudulent behavior(s) from a User
(d) an account has been reported, banned, or deactivated due to a violation of our Terms.

5. We limit the number of devices that can access an account to 3 each.
Device registration occurs upon accessing a class video. If you wish to change the device you have registered to your account (i.e. you are using a new mobile device), please contact us at help@coloso.us.
Changes to device registration can happen only once a year. (Your device is registered to your account after you sign in to the account with your device)

Questions about refund?
Please email us here: help@coloso.us

Would like to request a refund?
Pleaes email us here: refund@coloso.us