Concept Artist, Hicham Habchi Class Description
"Bring the creative concepts in your imagination
to life by using size, pose, and character styles
that truly reflect your character's story."

Want to learn the process behind how a pro
creates eye-catching character designs?

Learn how to incorporate key skills
like shape language, human anatomy, gesture drawings,
dynamic movement, coloring techniques,
and more into your drawings.

Content
Length: 25 videos
(Duration TBD)
Difficulty: Intermediate
Unlimited views

Video Details
Audio: English
Subtitles: English

Software Required
Adobe Photoshop CC

Perks
TBD
Expert Concept Artist
Hicham Habchi's Profile & Portfolio
Hicham Habchi
Concept Artist

Hi! My name is Hicham Habchi
and I am a Concept and Comic Artist
based in the Bay Area of California.
I've always enjoyed immersifying myself
into the world of comics and video games,
especially the concept development side of them.

Over the last 16 years, I've had the opportunity
to develop concepts for amazing companies
in the game & comic industry including
Riot Games, DC Comics, Blizzard, Image Comics, Ubisoft
and have worked on many well-known projects
like League of Legends, Overwatch, Borderlands 3,
Batman Comics, Spawn Comics, and more.
I have also collaborated with other companies and studios
such as Netflix, Marvel, Titmouse, Blur,
Gearbox, and Supercell
to create concepts for standalone projects.

Currently, I am a Principal Character Art Director
at Phoenix Labs and I have been leading
the character & world concept designs team
for their upcoming project.

During this class, I will give you an overview
of the work of a concept artist
and share my tips & tricks for creating
an attractive, effective, and professional concept design.
Whether you are new to the world of concept art or
looking for ways to improve your design,
this class will be perfect for you.

If you would like to get a better look
into the professional work I've done,
I encourage you to go check out
my Instagram and Artstation page!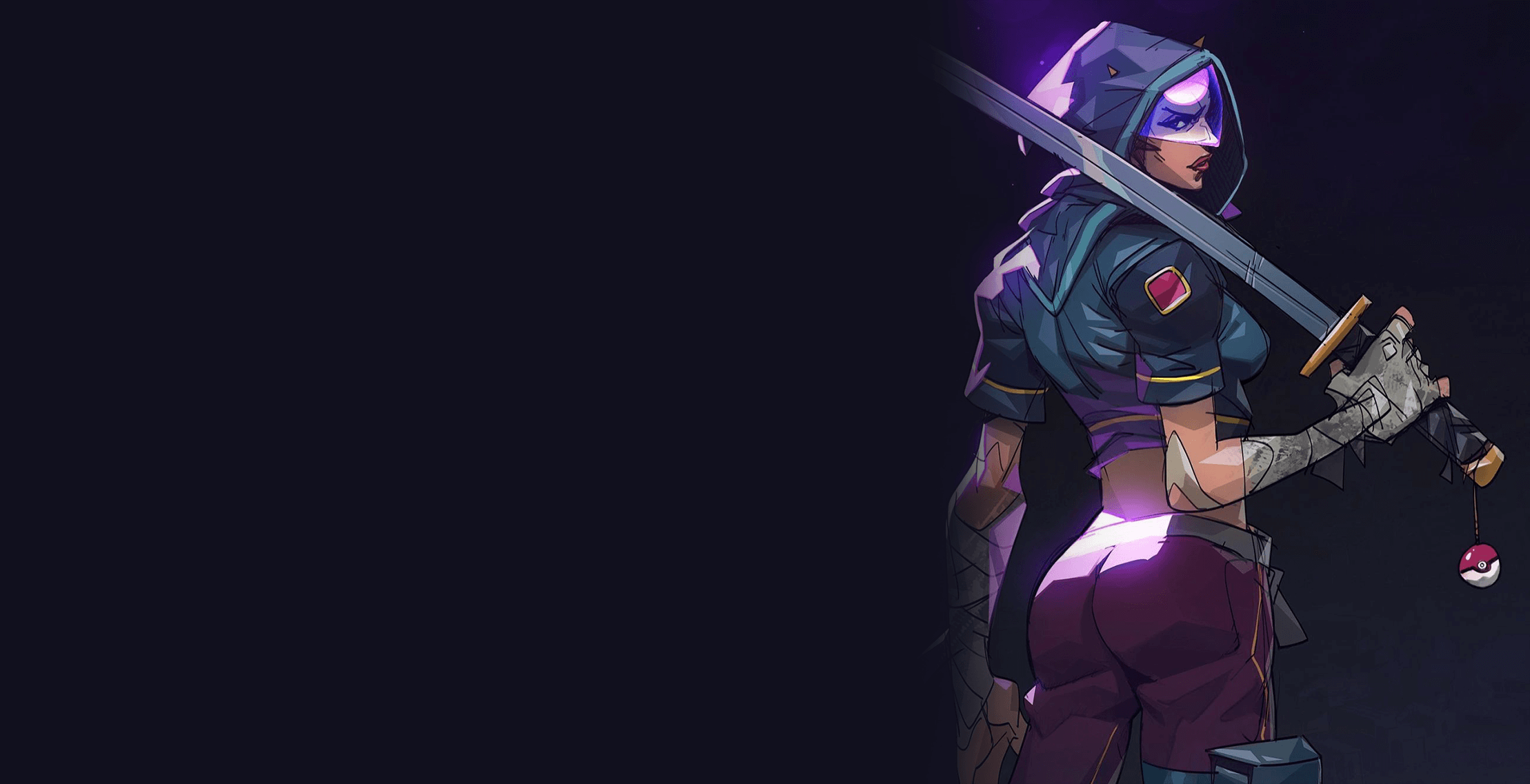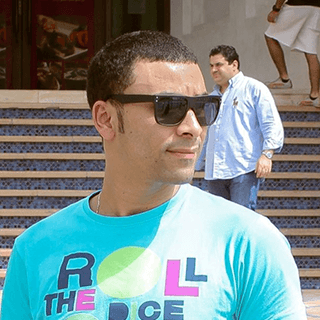 Concept Artist,
Hicham Habchi
[Current]
Jan 2022 - Present Phoenix Labs Character Art Director
Jul 2020 - Present DC Comics Cover Artist
Recognizable
Projects & Awards
[Former]
Jan 2018 - Jan 2022 Riot Games Principal Concept Artist
Aug 2016 - Nov 2017 Riot Games Concept Artist
Aug 2016 - Aug 2017 Blizzard Entertainment Character Concept Artist
Apr 2013 - May 2015 Ubisoft Concept Artist (Character, Environment)

[Projects]
Batman Urban Legends
Overwatch
League of Legends
Borderlands 3

Artstation Magazine article
Imagine FX
Game Awards for Borderlands
Kotaku
DC Comics and more


Instagram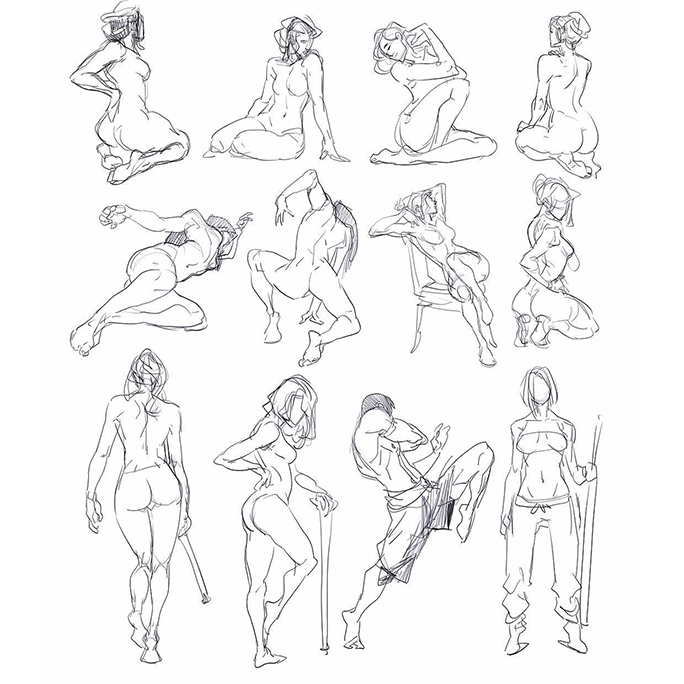 Body Shape Language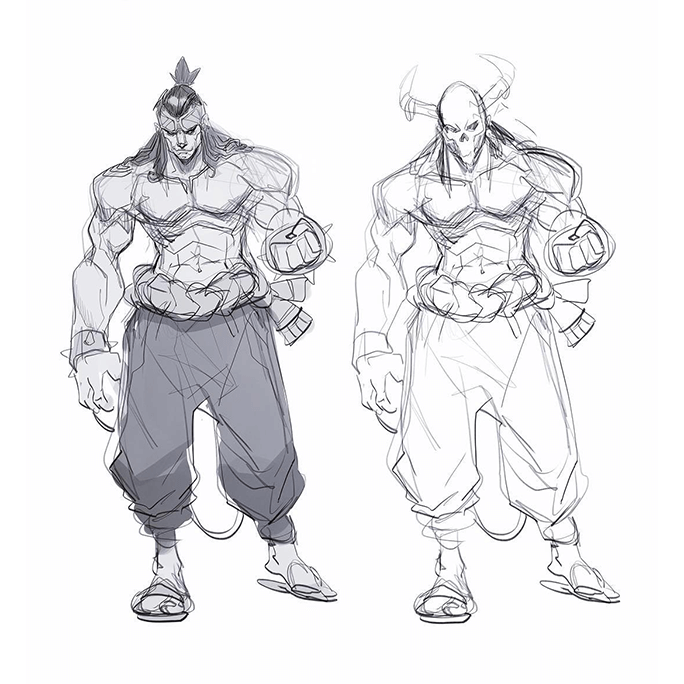 Basic Body Anatomy (Male)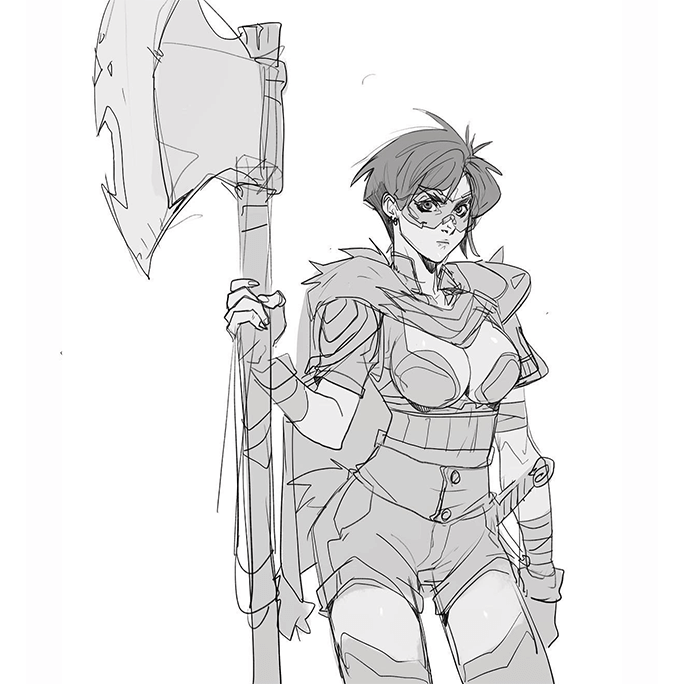 Basic Body Anatomy (Female)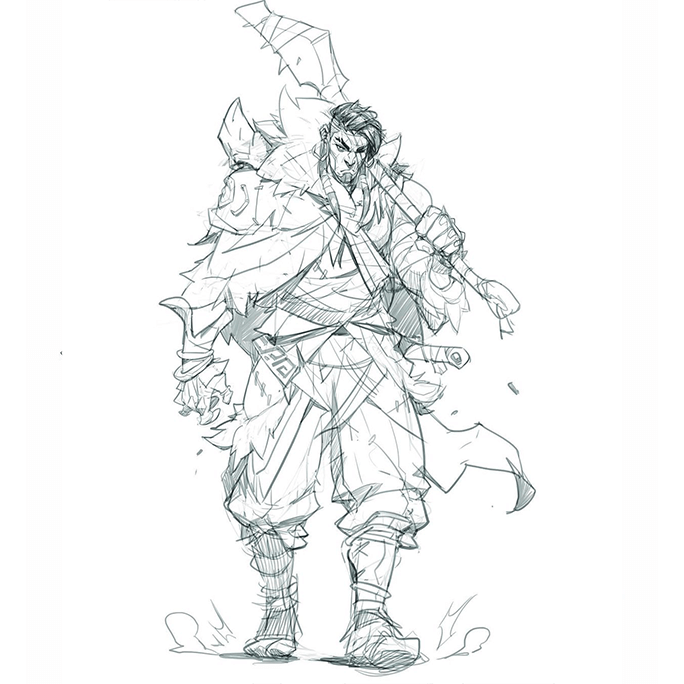 Clothes with Purpose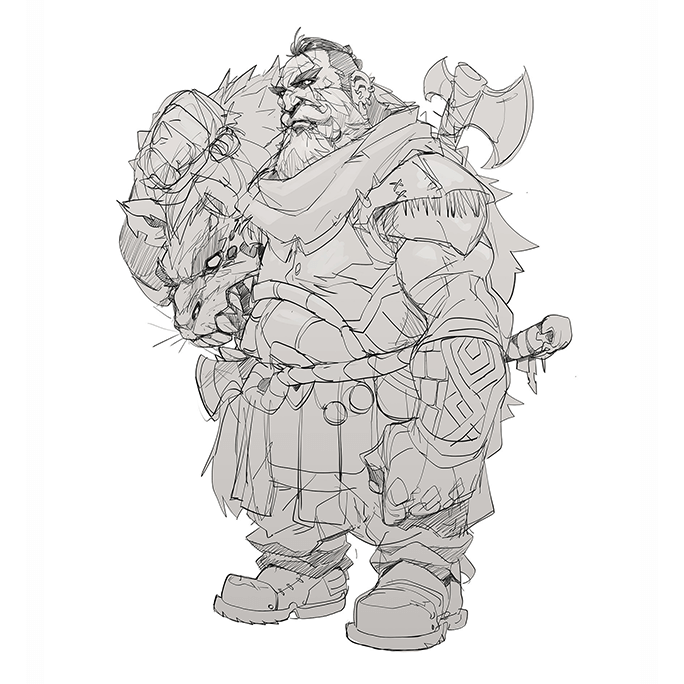 Accessories & Props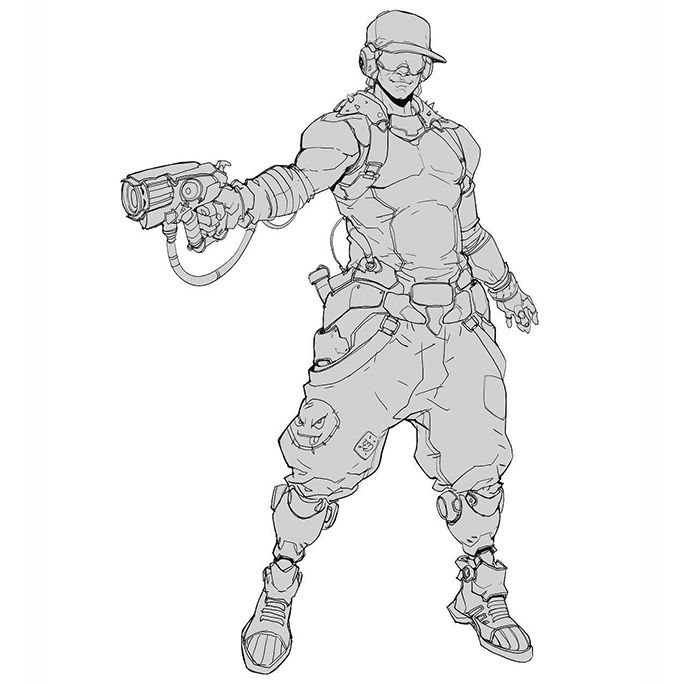 Gesture Studies Based on Personality & Abilities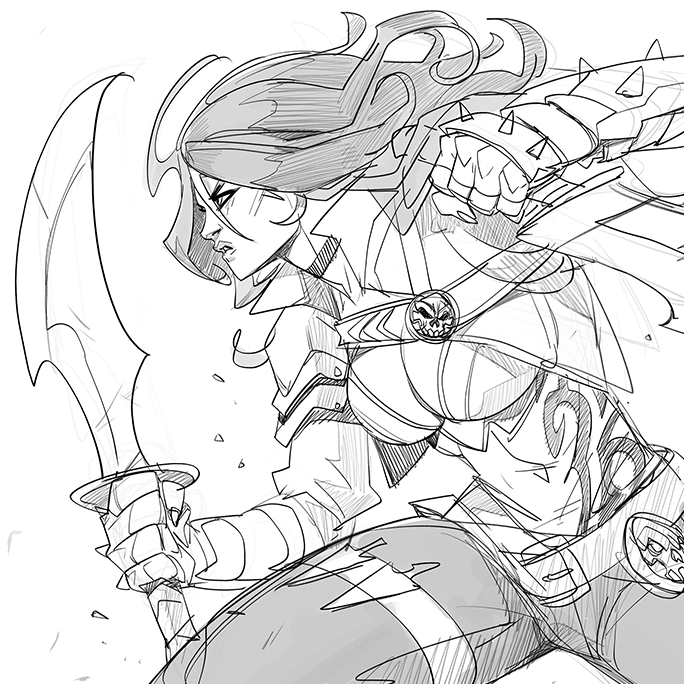 Dynamic Movements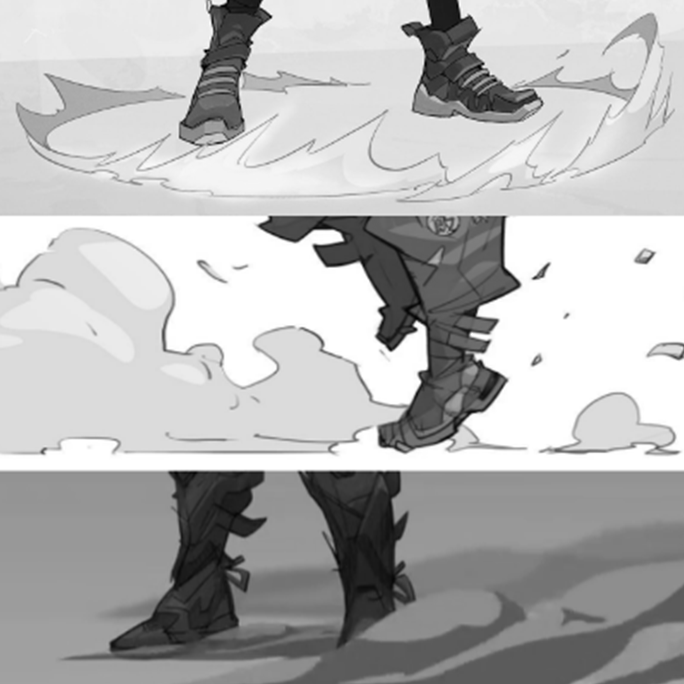 Simple Visual Effects: Movements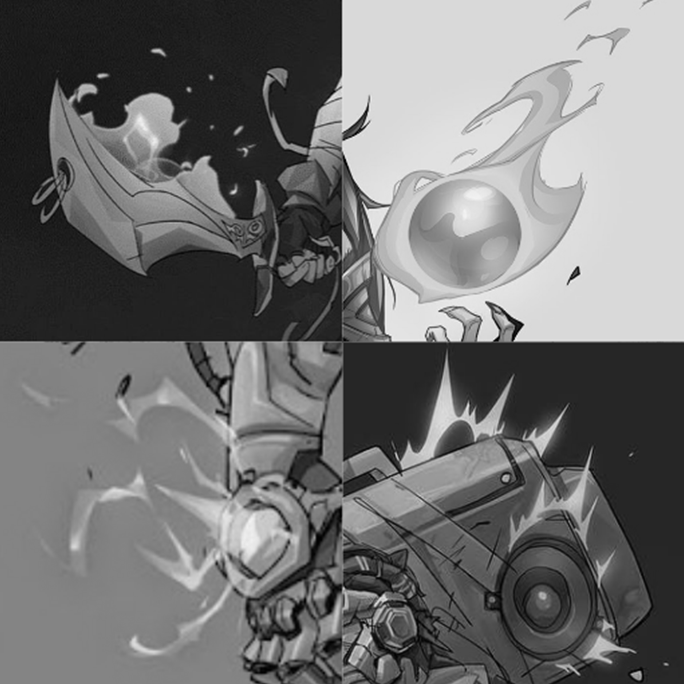 Simple Visual Effects: Props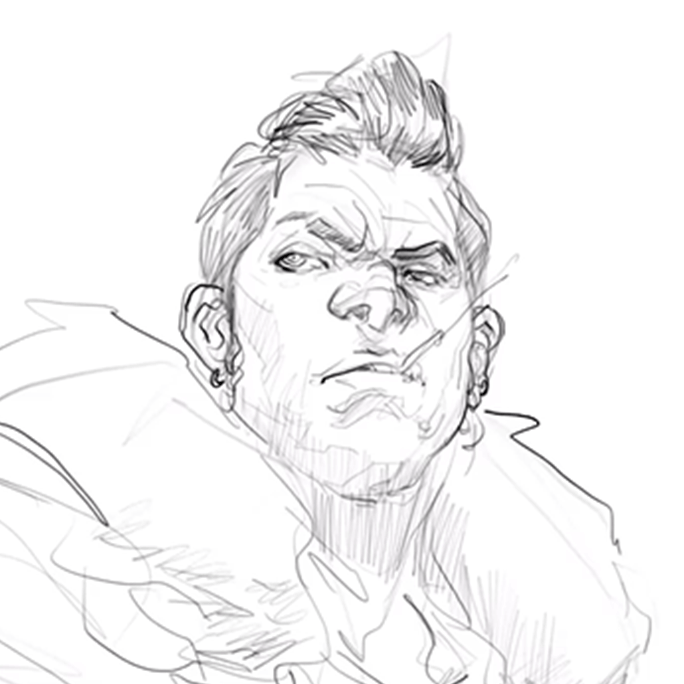 Face Shape Language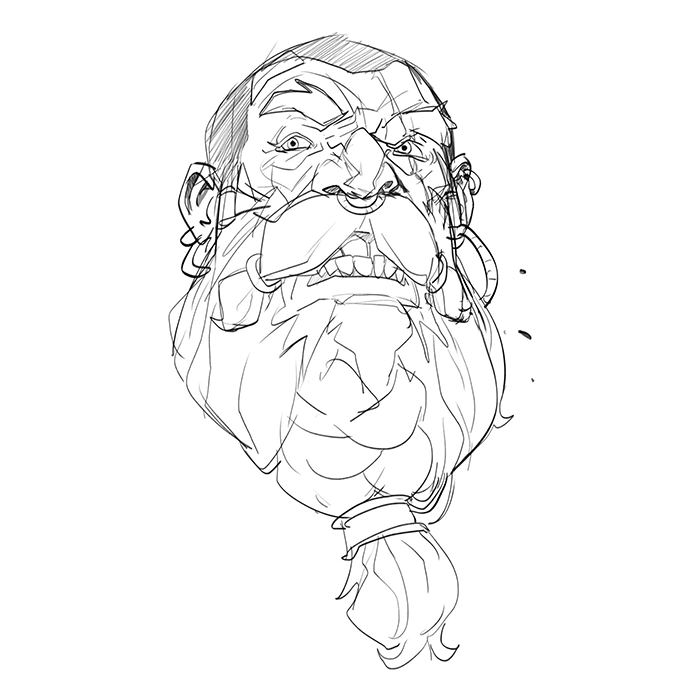 Face Anatomy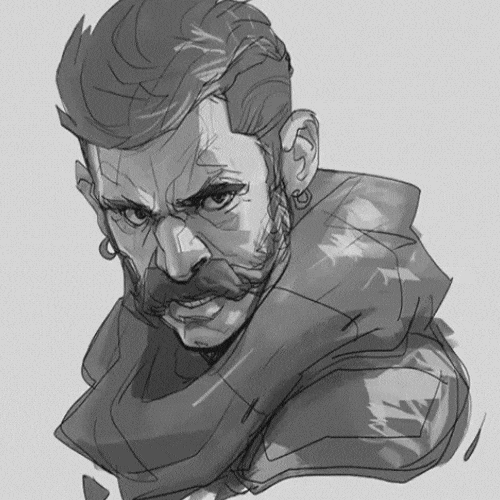 Facial Expressions
Coloring: Simple Expressions
Rendering: Materials & Textures
Understand the Basics of Character Illustration for Effective Visual Storytelling
Depending on the way you sketch the overall form of a character, your character will show and tell a different story. Learn the basic anatomy of the face & body to express various dynamic movements and use this to style your character in creative ways.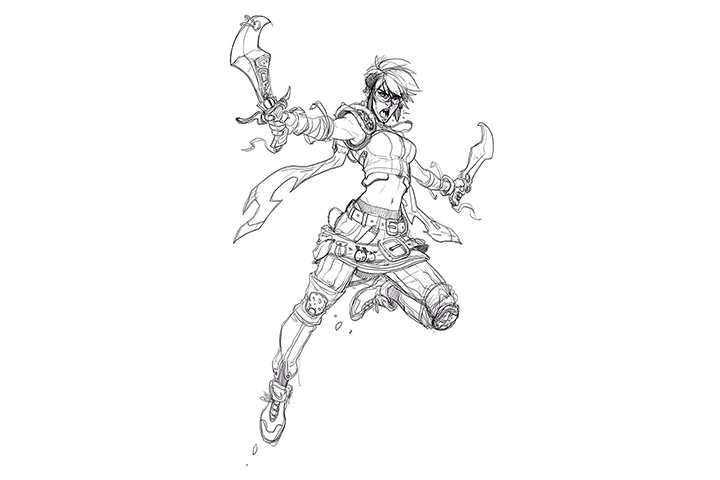 Add Dynamic Movements & VFX to Characters
Learn how to design dynamic movements that show off the clothes and props you've designed for your character concept. Add simple yet eye-catching VFX to accentuate the dynamics of your still designs.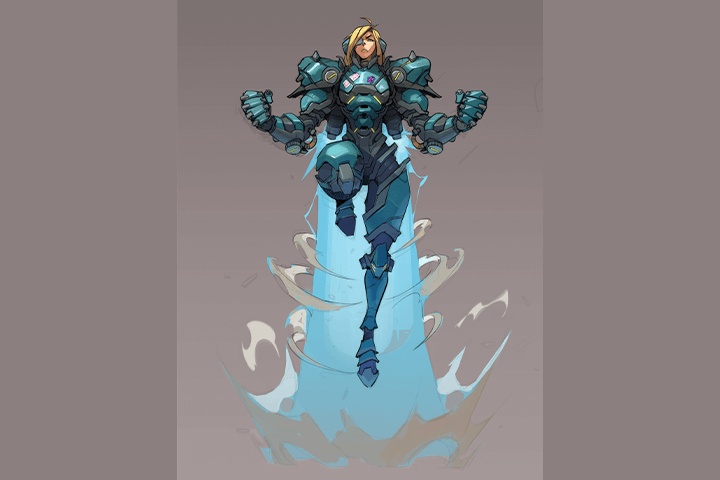 Draft an Attractive & Effective Concept Sheet
Recognizing and meeting the needs of your clients is one of the key skills you'll need to become a successful concept artist. I'll be sharing my tips & tricks for drafting an attractive & effective concept sheet to communicate my designs. Find out how you can use my insights to take your first step into the world of concept design!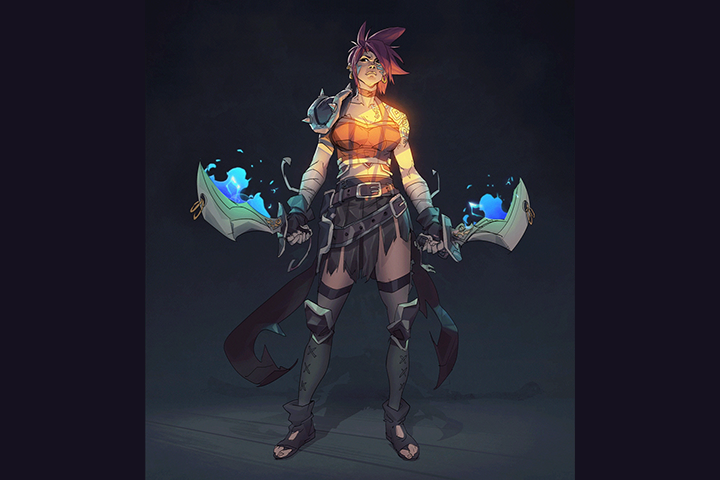 Class Details
You'll Learn
Build a Compelling Character Universe

Learn how to gather & develop your ideas into unique stories to build a character universe.

Master the Basics of Character Illustration

Learn and apply basic shape language & human anatomy to set the overall impression & mood of your characters

Add Extra Personality with Unique Clothing & Prop Designs

Add personality to the characters by expressing their traits & special abilities through clothing & props.
Infuse Life Into Your Character Through Dynamic Gestures

Practice basic gesture studies to draw dynamic motions and use this to show off your character's outfit & props.

Match Simple yet Creative Colors to Effectively Express Your Intended Art Direction

Match simple yet expressive colors to make your concept design stand out.

Develop an Attractive & Professional Concept Sheet

Bring all the elements together to effectively express and share your intended art direction
Buy now, get unlimited access.
The special offer ends this Friday

This special offer ends soon.
Buy now and save more!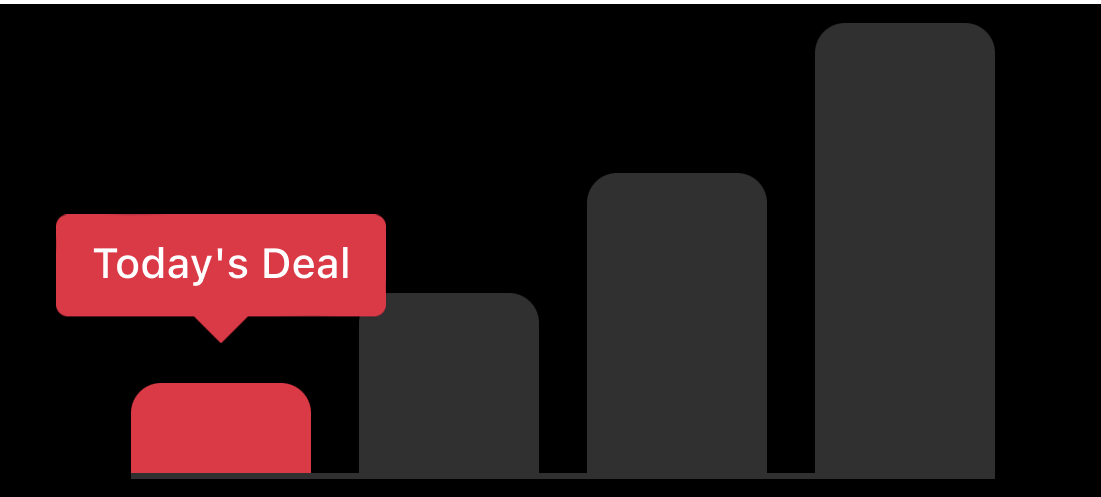 01. Introducing Hicham Habchi
Introduction to Hicham Habchi
Standards for "good" concept art & concept artist
My workstation setup & workflow
Overview of the class content
SECTION 02. Building a Character Universe
02. Understanding & Analyzing the Trends of Character Concepts
How to keep up to popular concepts and trends
Start thinking ahead and become a trendsetter
Learn where and how to gather references
03. Developing a Character Universe
Bring ideas together to create a reference board
Develop a creative universe for your character
Draft detailed character stories for more comprehensive concepts
SECTION 03. Storytelling through Body language 1
04. Understanding the Human Body with Basic Shape Language
Create different body shapes, sizes, and proportions from different angles
Determine a character's first impression with body size, shape, and proportion
05. Reviewing Basic Human Anatomy (Top Half)
Understand basic human anatomy to enhance your designs
Recognize the differences between male vs female bodies
06. Reviewing Basic Human Anatomy (Bottom Half)
Understand basic human anatomy to enhance your designs
Recognize the differences between male vs female bodies
SECTION 04. Emphasizing Details with Meaningful Outfits
07. Styling Meaningful Outfits
Match an outfit to a character's story, purpose, and special ability
08. Enhancing the Look with Accessories & Props
Design accessories and props that best represent the character
Enhance concepts by adding details to the character's look
SECTION 05. Storytelling through Body Language 2
09. Highlighting Outfits through Gestures & Movements
Review basic gesture studies and movement studies
Choose the right poses to highlight the outfit & personality of a character
10. Practicing Movements in Action 1
Create a line of motion
Use dynamic movements to maximize the effects of visual storytelling
11. Practicing Movements in Action 2
Create a line of motion
Use dynamic movements to maximize the effects of visual storytelling
SECTION 06. Visual Effects
12. Designing Simple 2D Visual Effects
Design simple visual effects of both movement and props to make your design look alive
Emphasize key movements through VFX
SECTION 07. Storytelling Through Facial Expression
13. Understanding the Face & Hair with Basic Shape Language
Understand facial anatomy from different angles
Review front view, side view, and back view (male & female)
14. Reviewing Basic Human Anatomy (Face & Hair)
Review common proportions for facial features
Enhance facial proportions
Examine the difference between male & female proportions
15. Expressing Emotions through Facial Expressions
Modify facial features to express various emotions
SECTION 08. Concept Thumbs
16. Generating Concept Thumbs
Create concept thumbs to produce quick and loose designs
17. Setting up Mood Boards and Color Schemes for Your Character
Develop 3 different color options for the clients to choose from
Practice methods preferred by industry standards
18. Practicing Quick & Easy Coloring Techniques
Quick and easy coloring for concept previews
Add flat colors
19. Adding Quick Details Using Lights & Shadows
Learn simple ways to express clothing folds and muscles
Simple ways to express light & shadows
Express textures
SECTION 09. Drafting Character Concept Sheets
20. What is a Concept Sheet?
What is a concept sheet?
Where and how is the concept sheet used?
What must be included in a concept sheet?
21. Let's Go Over a Sample Concept Sheet Together
Get an inside look at one of my concept sheets
Take a look at my goals, approach, and process
22. Developing Your Own Character Concept Sheet
Create a character concept sheet with 3 different gestures & props
SECTION 10. Concept Sheet to Final Work
23. Creating the Best Representation of Your Character
Develop crisp & clean line art based on your silhouette sketch
Render your character work to make your character stand out on the concept sheet
Add texture details to your character work to make your character stand out
SECTION 11. Class Summary: Building an Attractive Portfolio
24. Class Summary
Class Summary
Get a deeper look into my experience in the industry
Industry insights
25. Tips from Hicham Habchi
Find your own unique style
Brand yourself & your artwork
Recognize your strengths & style
Interview
with Concept Artist Hicham Habchi


Question.01
Is there a specific reason why you chose this specific topic/themes?


There is a definite difference between generating concepts for individual work and generating concepts for clients with specific criteria they need to meet. Over the last 10-years, I have worked with a number of big-name companies and on many well-known projects in the game and comic industry. I have adopted many strategies for successfully meeting their unique needs. I'd love to share my working process with you to show you the key elements of generating creative concepts and drafting effective concept sheets for your success in the concept art world.
Question.02
What makes your class different from other classes?


My class will give you a comprehensive overview of my workflow and cover all the skills necessary for concept design, from the principles of shape language for effective expression to generating an industry-preferred concept sheet. These key points that I will cover in my class will become the shortcut you'll be able to take to create globally appealing work.
Question.03
What are some "go-to" or "must-have" tools in your industry, and why?


If you are looking to become a professional concept artist, you must first learn to understand the needs of your clients, expand your creativity with the guidelines given, and communicate your work effectively. You must always remember that even the most creative design could end up being unappealing if it's unable to meet the criteria your clients requested.

In addition, you must develop the ability to do this under the given timeframe, and to achieve this, it's best to have a time-effective workflow that works for you. Figuring this out would be your first step to getting into the industry! With my class, you'll be able to follow the footsteps I've layed out as part of my workflow during my time in the industry. You can use this as your stepping stone to explore what works best for you!
Question.04
What do you think is the most important trait(s) to success in your industry?


Aside from meeting the needs of your client, the most important trait is having the fundamental skills to effectively draw, and communicate the intended message through your conceptual designs. While initial ideation may seem like the most important skill for a concept artist, if you're unable to express these through your concept sheets, your clients will not be able grasp the concept you've designed and delivered to them. I will briefly go through these basic but key skills like shape language, human anatomy, gesture drawings, dynamic movements, and simple coloring techniques in my class to help you effectively express the personality & story of each character you create.
Required Programs
This course will use Adobe Photoshop. Please purchase and install these program(s) for an optimized lecture experience.

*These programs and/or materials will not be provided with the lecture.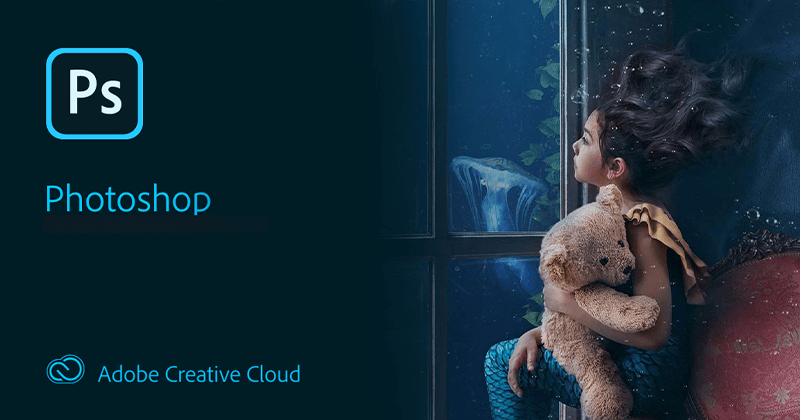 Recommended Classes
Like this class?
Then check these out!
[How do refunds work?]
If you would like to request a refund because a Class did not meet your expectations, please contact us for the refund (refund@coloso.us) Also, for more detailed information, please review our Refund Policy.

1. Earlybird Class
If you purchase an Earlybird Class and request a refund before the class videos are available, you are eligible to receive a complete refund or the amount paid by you through the Coloso Platform.

2. Purchasing a "Now Available" Class
Up to 14 days after purchase: If you purchase a "Now Available" class and request a refund, you may receive a complete or near-complete refund depending on refund eligibility. Please refer to the Refund Eligibility section below to see if you are eligible for a refund. Please refer to our Refund Policy for more information on the refundable amount.

3. Refund Eligibility
To submit a valid refund request and receive reimbursement for your purchase, you are required to meet each and every one of the following conditions:
(a) you must be a registered User on the Coloso Platform;
(b) you must be the User that enrolled in the Class;
(c) you must request the refund in writing to our support center within 14 days of purchase, and you must provide us the requested information, including but not limited to the information about your Account, Class, and the circumstances of the refund request;
(d) you must have consumed less than three clips of the Class
(e) you must not have downloaded any of our class materials

4. Additional reasons for refund denial
You may not be eligible for any refund in cases where we believe there is refund abuse or fraudulent behavior, including but not limited to the following circumstances where:
(a) a user has requested multiple refunds for a single course
(b) a user has asked for excessive refunds
(c) we detected fraudulent behavior(s) from a User
(d) an account has been reported, banned, or deactivated due to a violation of our Terms.

5. We limit the number of devices that can access an account to 3 each.
Device registration occurs upon accessing a class video. If you wish to change the device you have registered to your account (i.e. you are using a new mobile device), please contact us at help@coloso.us.
Changes to device registration can happen only once a year. (Your device is registered to your account after you sign in to the account with your device)

Questions about refund?
Please email us here: help@coloso.us

Would like to request a refund?
Pleaes email us here: refund@coloso.us